Management for roots singer Pressure Buss Pipe have earmarked early 2016 for the release of his sixth album. The set will be titled Lovers Rock, similar to his EP which was released early this year.
Lovers Rock, the EP, has spawned four singles to date, the latest being Like it Is, co-produced by Pressure Buss Pipe and Sean Folkes Lewis.
A native of St. Thomas in the United States Virgin Islands, Pressure Buss Pipe announced himself with the hit song, Love and Affection, in 2007. Produced by Don Corleon, Love and Affection gave Pressure (as he was known then) a following in Jamaica where he worked with top producers including Corleon and Trevor 'Baby G' James.
His previous albums, The Sound and Africa Redemption, were released in 2014. Since then, 34-year-old artiste has toured North America and Europe relentlessly.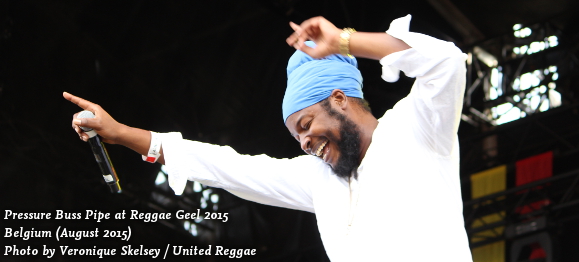 He believes the extensive roadwork has paid off. "Touring help me to grow and expand globally," he said.
Pressure Buss Pipe will continue promotion of his EP on the September 4-6 US Labor Day weekend with shows in New York City.