Fabian Marley, the singer who claims to be the son of Bob Marley, arrives in France this week to promote his latest songs.
Those songs, Through the Fire and Nah Go Seh We Poor, are produced by Clive Hunt for Massive Entertainment Group, a company based in New York.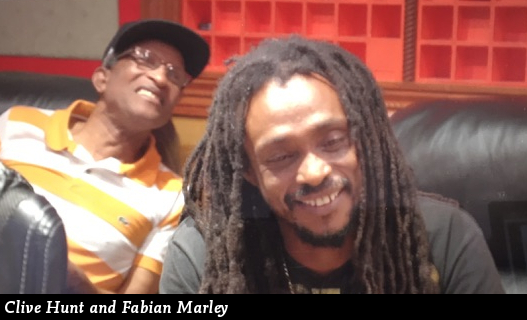 Clayton Thomas (head of Massive Entertainment Group), who is from the Eastern Caribbean island of St. Kitts, said he was introduced to the 47-year-old singer in late 2014.
He will accompany Marley to France to promote the songs which were recently released in Jamaica.
Thomas stressed that he will not be drawn into the paternity controversy surrounding Marley and members of the reggae legend's family who have refused to acknowledge him.
"I didn't come in to fight the Marleys or anybody. Here's a guy (Fabian) who has some great music and I'm here to help him get it out," said Thomas.
The burly Thomas has lived in New York for 21 years. He got into the music business working with soca artistes in his native country, but was introduced to the reggae scene during the 1990s by producer Philip 'Fatis' Burrell.
He has produced songs by Luciano, Mikey General and Sasha.
Thomas said Hunt was recommended to him by associates in New York. Hunt conducted the recording sessions with Marley at Mixing Lab studio in Kingston with top musicians such as guitarist Wayne Armond and drummer Kirk Bennett.
Those sessions also produced a cover of the Wailers classic, Concrete Jungle.
The 63-year-old Hunt has strong credentials in France. He has produced songs and albums by several French acts including Pierpoljak, Khaled and Bernard Lavilliers.