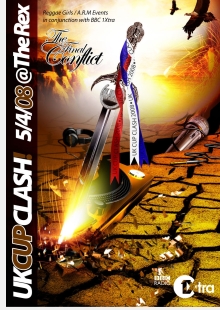 Since 2002 the UK Cup Clash gathers many clash fans.
This year will be the last. Indeed, for this 7th UK Cup Clash entitled The Final Conflict for the occasion, some of the best sound-systems of the world such as Killamanjaro, Bass Odyssey, Mighty Crown and more will compete for the title of champion at The Stratford Rex in London on the 5th of April.
So get ready for this final battle!