Hardcore roots-reggae fans never tire of seeing veteran groups like the Wailing Souls, especially in Europe, a happy hunting ground for Jamaican artistes from the 1970s.
The 'Souls' (Lloyd 'Bread' McDonald and Winston 'Pipe' Matthews) return to the continent in April for the 'Rototom & Friends Europe' which starts on the 20th of that month in Wroclaw, Poland.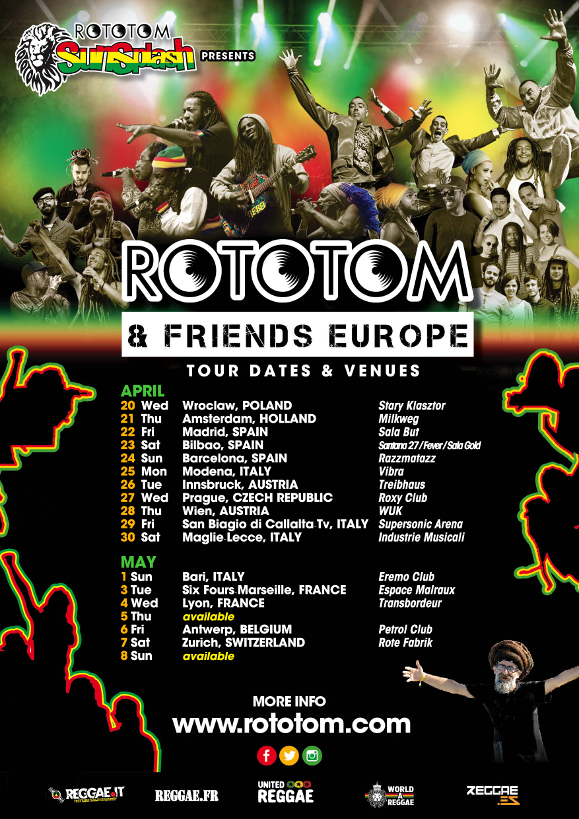 They will play alongside Daniel Bambaata Marley, Junior Kelly and local acts from the nine countries the tour visits.
The group first performed in Europe in 1982 as a quartet. McDonald and Matthews last played Europe in 2014.
McDonald says performing in Europe is much different than the United States.
"We do a lot of our earlier songs, mostly because they (Europeans) were into reggae before the Americans, so we do songs like Mr. Fire Coal Man and Row Fisherman Row."
The Wailing Souls emerged from Trench Town during the mid-1960s. That Kingston ghetto produced Alton Ellis, Joe Higgs, Bob Marley and the Wailers and The Abyssinians.
The songs that made them famous during the 1970s, like War, Bredda Gravalicious, Things And Time and Jah Jah Give us Life, are still part of their live set.
Back then, Garth Dennis and George 'Buddy' Haye were members of the group. The 'Souls' have been a duo since the mid-1980s.
'Rototom & Friends Europe tour' will also make stops in Belgium, Czech Republic, Italy, Spain, The Netherlands, France, Austria and Switzerland.