Martin James Ziggy Norman Riley affectionately known as Jimmy Riley died on Wednesday, March 23rd after a long battle with cancer while undergoing treatment in United States.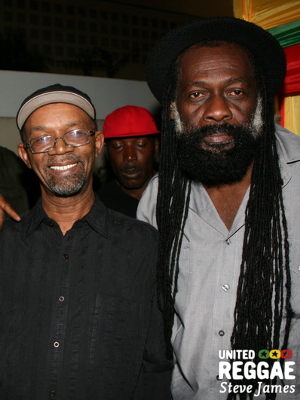 The singer who is the father of singing sensation Tarrus Riley was born on May 22, 1947 in Jones Town, Jamaica. Jimmy Riley started singing in the early sixties with Slim Smith as part of the group Uniques. He appeared on several hits tracks with the group such as My Conversation and Watch This Sound, he would move on to spend stints with the Techniques and the Sensations before moving on to a very successful solo career.
In the seventies and eighties Riley team up with Sly & Robbie and the Taxi Gang to record some of his biggest hits. His time with Sly & Robbie reaped hits with songs such as Give Me Your Love, My Woman's Love, Love & Devotion, I Try and Everybody Needs Somebody To Love.
In the nineties Jimmy continued to create chart toppers while working with ace producer Willie Lindo's Heavy Beat label, the results produced hits such as Rougher Yet, Your Song a duet with the late Cynthia Schloss and I'll do Anything. Among his other hits were his cover of Marvin Gaye's Sexual Healing, When She Was My Girl and Pull UP Selector, a combination with his son Tarrus Riley.
Over his career he worked with several producers such as Coxsone, Bunny Lee, Duke Reid, Lee "Scratch" Perry, Beres Hammond for his Harmony House label, Sly & Robbie and Willie Lindo. The singer was 68 years old at the time of his passing.