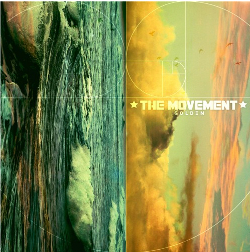 After two highly successful albums – both reaching top spots on the Billboard reggae chart – U.S. reggae trio The Movement gears up to release their fifth studio album Golden on April 8.
And the new single off the set is the slick Habit 2016, a combination with vocalists Collie Buddz and Bobby Hustle, which United Reggae now premieres to a worldwide audience. The original version of Habit was featured on the Set Sail album. This new version is a complete reworking both musically and lyrically.
"This is a total remake of a song on 2008's Set Sail which over the years became an anthem for fans embracing a lifestyle. The original version has a hidden darkness at its core. "Habit 2016" turns it all around, with revitalizing verses from Collie Buddz and Bobby Hustle and a pulsing backdrop produced by Dan Grossman and Michael Gore of Loud City Music," the band told United Reggae.
"The real inspiration came from cultivating a different state of mind. It's all about that clean mind-state and making a conscious choice to embrace life on your own terms. We all have our own personal dilemmas and many of the songs on Golden speak about the process of accepting and overcoming or living with them," says The Movement's guitarist and vocalist Joshua Swain in a press release.
The album was produced and engineered by Danny Kalb, who has previously worked with more indie-oriented acts such as Beck and Ben Harper, and, in addition to Collie Buddz and Bobby Hustle, it features guest vocalists Elliot Martin from John Brown's Body, Leilani Wolfgramm, Mr. Williamz and multi-instrumentalist Matt Goodwin on keys, horns, and percussion. The album also collects unorthodox sonic elements of nature.
"A lot of the sounds you hear throughout the record are sounds we recorded outside of the studio in the forest. You can even hear the clink from the bells the goats wore on their collars," says Joshua Swain.
In addition, the album boasts breathtakingly thematic artwork that the band revealed through a fan-driven campaign. The cover was revealed through two huge posters of the finished artwork, which were printed and cut by hand into 1,780 2×2" squares and then individually numbered 1 through 890. The pieces were then distributed to fans across the U.S. who signed up to receive an elusive "free sticker" on the band's website.