Come May, roots artist Determine heads out for another tour with Ghetto Youths International, the independent record company owned by the Marley family.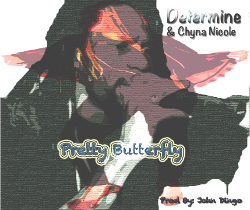 But even as he prepares to open for Stephen Marley, Determine has been busy recording for different producers including John Dingo, who produced his latest song Pretty Butterfly.
"Mi haffi push my thing same way, yuh see it? This is a nice song an' wi expect great things," he said.
Another song he is currently pushing is A Child Is Born, produced by Natty Power Records, a fledgling Miami, Florida label.
For almost 20 years, Determine has been a part of the Ghetto Youths camp, recording and touring with Stephen and Damian Marley. That kind of exposure he said has been invaluable.
"Its tremendous, a captivating experience working with the Marley dem. Meet a lotta celebrities like Pitbull, Snoop."
Determine broke through in 1995 with Kette Drum, a Nyahbinghi-inspired song with Beenie Man. Produced by Bobby Digital, it was one of the year's biggest hits.
He is working on an album with Vijahlant Records, scheduled for release this year. The label is based in St. Mary, a hilly parish in eastern Jamaica where Determine is from.
An EP for Summit Hill Records out of New York is due out in May.
Determine and Ghetto Youths International kick off their United States tour on May 27 in Santa Cruz, California at The Catalyst.