One of reggae's great bass players, Lloyd Parks also distinguished himself as a vocalist in a 50-year career.
He revisits his vocal roots on Lloyd Parks Sings Techniques, a 10-song album that hears him saluting the revered harmony group.
The album is scheduled for release this year.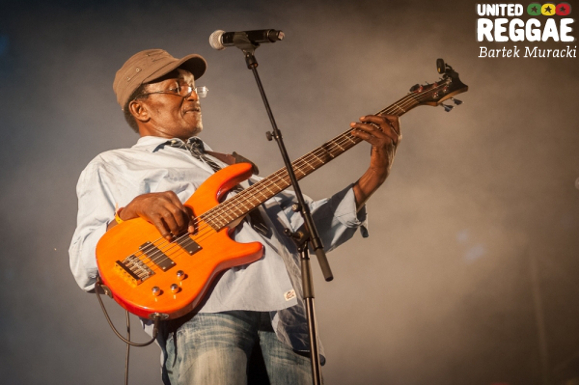 "I used to sing with the Techniques after (singer) Pat Kelly left, but even before that they were one of my favourite groups," said Parks.
Traveling Man, My Girl (done with Big Youth), Little Did You Know and Love is Not A Gamble are some of the songs Parks covers on the self-produced set.
Parks, 67, recorded a handful of songs as a Techniques member including Say You Love Me and You're Free to Go. They were produced by Winston Riley, the group's founder.
Formed in the ska era of the early 1960s, The Techniques became a top rocksteady act mid-decade at producer Arthur 'Duke' Reid's Treasure Isle studio.
Keith 'Slim' Smith, Kelly and Johnny Johnson were among the group's lead vocalists. Parks, Kelly and Johnson comprised The Techniques when they re-formed in the 1990s.
Before starting We The People, Parks sang in a vocal group called The Termites and played in bands like Skin, Flesh and Bones.
Later, he was a member of the Revolutionaries, the house band at Channel One studio.
While establishing himself as a session musician in the early 1970s, Parks recorded hit songs like Slaving and Officially.