Singer Edi Fitzroy died in Jamaica on March 4. He was 61.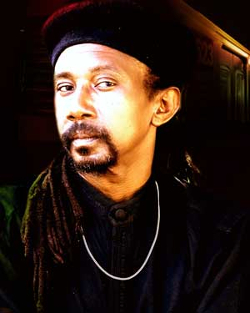 His nephew Linval Edwards said he died at hospital in Clarendon, his home parish. He had been ill for much of 2016.
Fitzroy, whose real name was Fitzroy Edwards, broke through in 1978 with the easy-listening Miss Molly Colly.
The song was produced by Michael 'Mikey Dread' Campbell, host of the influential Dread At The Controls radio show at the state-run Jamaica Broadcasting Corporation.
Fitzroy also worked at that company as an accountant.
During the 1980s when computerised dancehall dominated Jamaican music, Fitzroy continued recording socially-aware songs like First Class Citizen, Princess Black and The Gun.