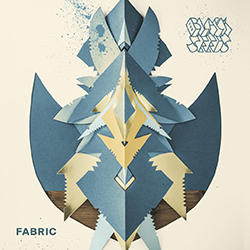 The Black Seeds is a New Zeland band created in 1998. As guitarist/vocalist Baranby Weir explains, it's "contemporary groove music with influences from soul, funk and reggae rhythms – and even rock on the new album."
The Black Seeds just released Back To You, the third single from their forthcoming twelve-track album Fabric. After their last album Dust and Dirt in 2012, The Black Seeds will release this sixth studio album with Easy Star Records.
Fabric was recorded at Lee Prebble's Wellington studio The Surgery and will be available on September 8th 2017 on CD, LP and digital plateforms.
Tracklist:
Better Days
Everybody Knows
Freakin'
Lightening Strikes
Moving On
Ride On
Back To You
Fabric
Beleza
Wake Up
The Weaver
Lost In The Bush