German Dub activist Ras Lion is back in the box this month with a new 12 "vinyl from the Lions Choice series featuring Afrikan Simba as singer and The Rockers Disciples as backing band for a new song mixed by Manasseh. The B side is a remix of Roots Raid, French dubamkers.

On the A side, there will be a mix from Nick Manasseh and a vocal from singer Afikan Simba on a roots riddim. French musicians The Rockers Disciples recorded this song. They are known for their collaborations with Blackboard Jungle. They revisit the riddim Bubble Fi Roots, created by Ras Lion and his friend Dub Al-Kimiya. The dub version allows us to appreciate again the talents of Nick Manasseh in the mix, as well as the Rockers Disciples who back really well this type of piece, roots and modern at the same time...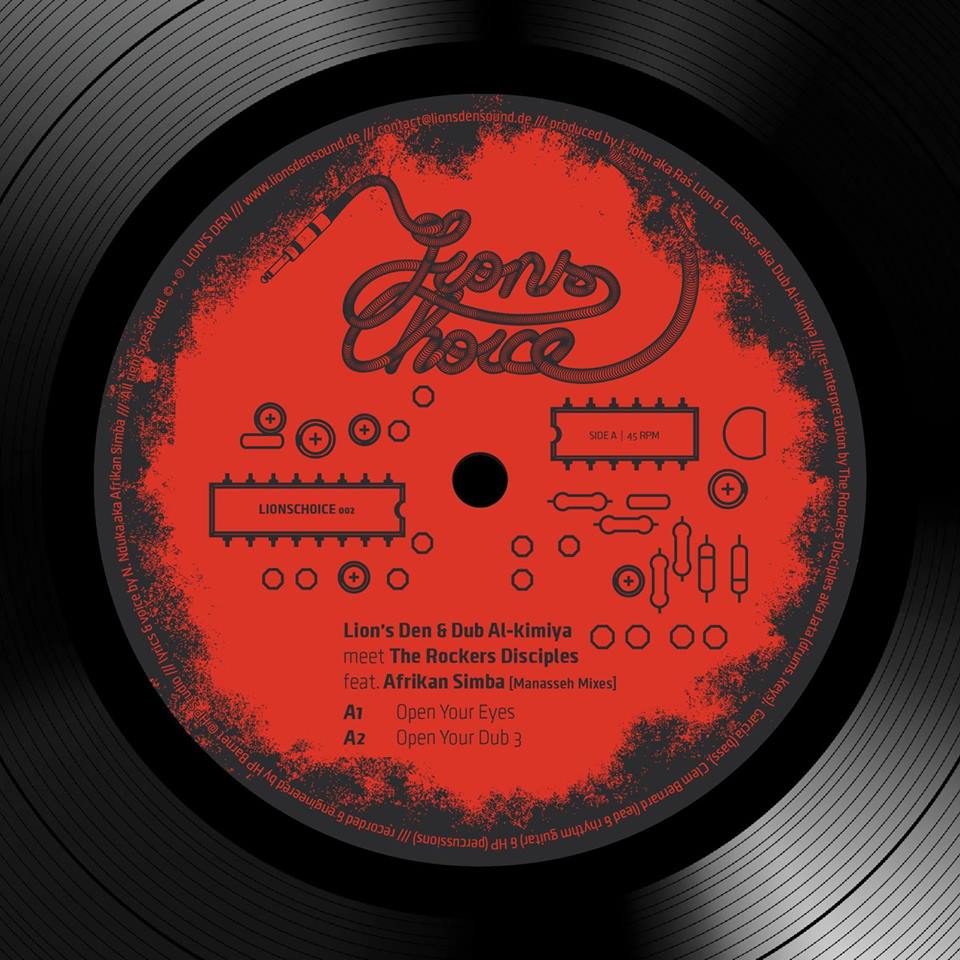 On the B side, it's the same tune that we can listen to, but in a different style. Indeed, it's Roots Raid that takes care of the remix. French crew switch the tune to steppa style, Natty and Bongo Ben clearly accelerate the tempo, and the song does not lose any of its quality! The voice of Afrikan Simba is also well adapted to this type of riddim. To conclude this maxi, you can find a powerful dub version from Roots Raid!
Ras Lion bring here the originality in the choice of artists allowing the label to propose us new encounters, as on this new vinyl 12" with Manasseh, The Rockers Disciples, Afrikan Simba and Roots Raid!

The 12" Open Your Eyes vinyl with Manasseh, The Rockers Disciples, Afrikan Simba and Roots Raid will be available this month, with 4 more versions available on the Lion's Den bandcamp page.
Originally written in French by Johann Dub for Culture Dub.