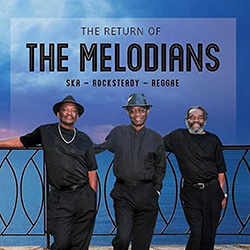 Going to rocksteady dances was hip in Jamaica and West Indian communities in the United Kingdom during the late 1960s. House and basement parties were jammed with fans rocking to Alton Ellis, Delroy Wilson and harmony groups like The Melodians. Not many artists from that era are around today. Some have died, others have given up on the music business after falling on hard times.
The Melodians, formed in 1963, are still kicking. Known for hits such as Swing and Dine, Little Nut Tree and the inspirational By The Rivers of Babylon, the trio recently entered Billboard Magazine's Reggae Album Chart at number 19, a first for them.
Trevor McNaughton is the only surviving original member. Brent Dowe and Tony Brevett, who were in the classic lineup from the 1960s and 1970s, died in 2006 and 2013, respectively.

McNaughton is now in his late 70s and lives in North Miami. Along with Winston Dias and Taurus Alphonso he comprises the current version of The Melodians, which made the Billboard chart with Return of The Melodians, an album that contains covers of some of their biggest hits.
The diminutive McNaughton is used to dominating Jamaican charts but not overseas. He and Dowe co-wrote By The Rivers of Babylon which was a huge hit in Jamaica but never made a major table until Afro-German group Boney M covered it in 1978.
Their version made Britain's national chart and is one of the biggest selling songs in that country. Although the Reggae Album Chart is among Billboard's smaller lists, McNaughton is overjoyed at the feat.
"It mean a lot for us, it can open some more doors and we hope that will be real soon. Brent and Tony always want mi keep The Melodians going an' that's what I'm doing," he said.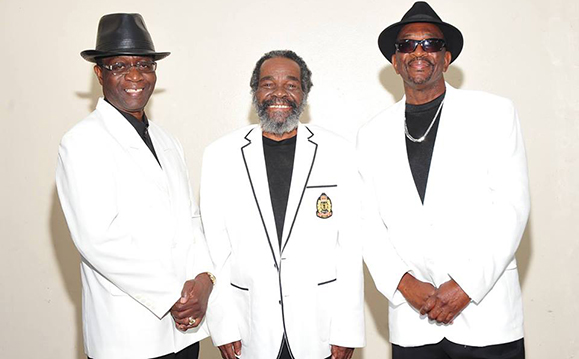 McNaughton, Dias and Alphonso have been together officially since 2015, and have performed as The Melodians in their home base of South Florida, Germany, England and Spain.
Dias had a hit song with Cericy Tea in the late 1960s, before migrating to Canada where he lived for 10 years, then settled in Fort Lauderdale where he recorded intermittently. He also ran a successful nightclub and toured as a member of legendary doo-wop group The Drifters.
Alphonso has been recording since the early 1970s and has two solo albums under his belt. Like McNaughton, he believes making the Billboard chart signals a new era for The Melodians, 50 years after the group's sensational successes with producer Duke Reid.
"We see a world of possibilities opening for us. The next step is winning the Grammy,' said Alphonso.