In the late 1960s, Michael Barnett was a teenager attending St. George's College, one of Jamaica's leading schools. It had a pronounced Jesuit influence, but that did not stop him from tuning into the hot music coming out of Kingston's dancehalls.
Barnett idolized many artistes from the rocksteady era, becoming an erstwhile music collector and historian. As a show promoter in the 1990s, he led a rocksteady revival through his successful Original Startime shows across Jamaica.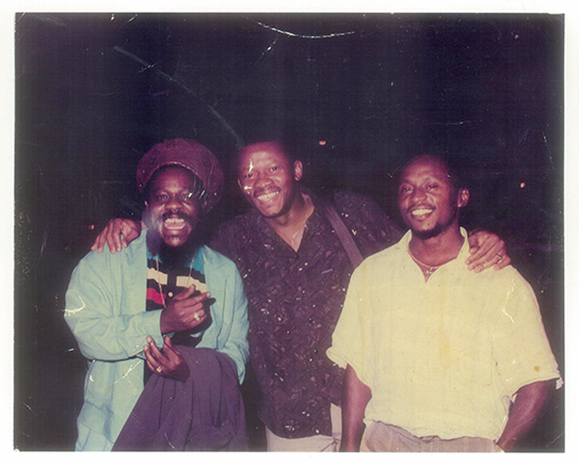 In May, Barnett will bring the curtains down on the 31-year-old series with a finale at Kingston's Mas Camp. Marcia Griffiths, Leroy Sibbles, Horace Andy, Cornel Campbell, Boris Gardiner and U Roy are some of the acts billed for the event. Those are some of the artists who drew massive crowds to Original Startime over 20 years ago, helping to resuscitate the careers of Alton Ellis, Ken Boothe, The Melodians, The Techniques, Delroy Wilson and Derrick Morgan.
Some of the artistes have died and sponsorship for live shows in Jamaica, especially so-called oldies, has dried up. Failure to attract adequate funding has forced Barnett to finally call it a day.
"My issue is, while a promoter can get sponsorship in kind from time to time, corporate Jamaica treats Jamaican music like the plague when it comes to doling out cash, which is the lifeblood of any successful promotion. It takes cash, not kind, to ensure a successful event," Barnett explained.
"Whenever a Jamaican promoter/promotion is lucky to get any cash sponsorship, take a close look at the promoter and you will see that he or she is from the upper-class of society. Jamaican music, especially the foundation type, has never gotten the true recognition, accolades and place it deserves from governments over the years, and Jamaican society in general. Therefore, corporate Jamaica does not see the importance and social value to help to promote our culture and music legacy with their sponsorship dollars," he added.
Barnett started Original Startime in the ballroom at the Oceana Hotel in downtown Kingston in 1987 with Gregory Isaacs performing. What started as a lounge affair quickly evolved into a movement that attracted a diverse audience.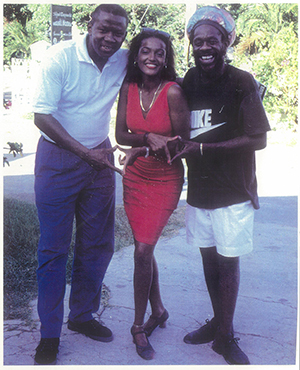 And it was not just the ska and rocksteady artistes who Barnett called on. Isaacs, Griffiths, Andy, John Holt, Dennis Brown, Culture, Johnny Clarke, The Mighty Diamonds, Freddie McGregor and Frankie Paul, performed on Original Startime during its heyday. Ellis, Isaacs, Brown, Holt, Brent Dowe and Tony Brevett (of The Melodians), Joseph Hill of Culture, Frankie Paul, Bunny and Scully, have died. But Barnett says there is still enough 'vintage' talent around to maintain a vibrant show scene.
"There are still many foundation artistes who live overseas like Millie Small, Eric "Monty" Morris, Winston Francis, Jimmy James, Owen Gray, The Cables, Doreen Schaeffer, The Tennors, Keith & Tex, Johnny Osbourne, Patsy Todd, Michigan & Smiley, Roy Panton and others. All it would take is for an airline to become a committed sponsor and we could feature these artistes in Jamaica periodically, which would bring about a second rebirth," he noted.

Barnett has attended the funerals of some of his heroes, including Ellis, Brown, Isaacs and Holt. Several of them fell on hard times and it took the Jamaican government and friends to foot the bill for their services.
While he concedes these artistes were not the best financial managers, Barnett believes for their roles in helping to put Jamaican culture on the map, they and their legacy should be afforded more respect.
"Look at all the accolades our track stars are getting, and while it is well-deserved, we must not forget that the first wave of ambassadors and promoters of Jamaica were our recording artistes and musicians, who took the music to England and other countries way back in the late 1950s and 1960s and established Jamaica," he said. "Apart from Bob and The Wailers, these artistes have never been officially recognized as the true ambassadors and forerunners they were, and they are still overlooked today."
Ernie Smith and Sanchez complete the list of major acts on the Startime finale. They will be backed by Lloyd Parks and We The People Band.