In the glory days of Jamaican bands, Zap Pow stood out with their radical arrangements and willingness to step away from reggae's norms. Nearly 40 years after disbanding, they regrouped and released a new album in 2017.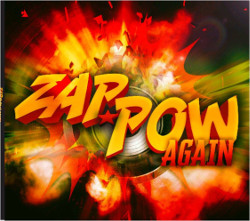 Zap Pow Again is the name of the set which is distributed by VP Records. It contains a mix of new songs and classics aimed at re-introducing Zap Pow to a new generation of fans.
The current lineup includes guitarist Dwight Pinkney, who co-founded the band with bassist Michael Williams in 1969. Saxophonist Glen DaCosta, another member from the classic Zap Pow, is also part of the set-up.
Pinkney, 73, cited sampling of Zap Pow's hit songs by artists like Damian "Junior Gong" Marley, Collie Buddz, Alborosie and Protoje, as the main reason he and his colleagues decided to take another crack at the big time.
"This has helped and definitely rejuvenated the Zap Pow sound and because of the relevance and connection with the present generation, has inspired us to regroup and come again," he said.
Marley and Collie Buddz had the biggest success with their Zap Pow samples. The bass line to Marley's massive 2005 hit song Welcome To Jamrock is originally from the 1971 Zap Pow anthem, This Is Reggae Music.
Collie Buddz touched the horn intro to the group's song Last War for Come Around, his 2006 hit.
This Is Reggae Music is one of the songs on Zap Pow Again. Sweet Loving Love, featuring a young Beres Hammond, was also recorded during the 1970s.
Among the new songs are Compatible and Overworked Underpaid, both written by Pinkney. A fresh version of How Could I Leave, a song he wrote in the late 1960s (later a hit for Dennis Brown) when he was a member of The Sharks, is also included.
Most of the new Zap Pow members are veterans. Bassist/guitarist Leebert "Gibby" Morrison was a member of the 809 Band and toured and recorded with Jimmy Cliff; keyboardist Richard "T Bird" Johnson's credits include songs by the Soul Syndicate and The Ethiopians; while saxophonist Evral Wray has recorded and toured with Lloyd Parks and We The People Band and Ziggy Marley and The Melody Makers.
Drummer Lando Bolt, and singers Geoffrey and Fiona Forrest, complete the lineup.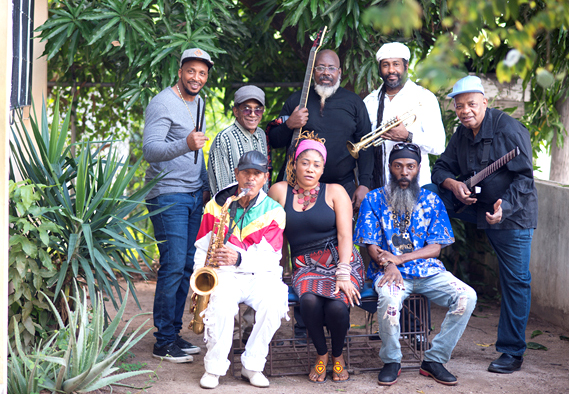 Pinkney and Williams grew up along Maxfield Avenue, a tough but musically-rich area of Kingston, the Jamaica capital. They shared similar musical tastes and ended up playing in a band in Ocho Rios, on the country's north coast hotel circuit.
But they felt restricted playing lounge music for tourists and returned to Kingston where they recruited DaCosta and trumpeter David Madden who were past students of Alpha Boys School; trombonist Joe McCormack and drummer Max Edwards.
Hammond, then an unknown singer, came into the picture around 1975.
In addition to This Is Reggae Music, Zap Pow had a big hit with Mystic Mood, a jazzy instrumental written by Madden. Island Records were impressed with the band and released their self-titled album in 1978, the year they called it quits; Pinkney blames lack of proper management for the split.
Pinkney's career soared as a musician and artiste after Zap Pow. He became a member of the Roots Radics Band and released several well-received albums.
Williams died from a stroke at age 61 in 2005.
Pinkney said Zap Pow are currently in negotiations to tour Europe and North America this year.