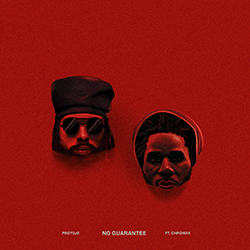 Protoje just released No Guarantee, a new single from his long awaited upcoming album A Matter of Time. This tune features Chronixx, a second collaboration between the two Jamaican singers since Who knows in 2015.
Blood Money, released last year, was the first single from this ten track upcoming album. The second single called Bout Noon was released in February.
A Matter of Time is the fourth album from Protoje after 7 Year Itch in 2011, The 8 Year Affair in 2013 and Ancient Future in 2015. The album is produced by Phillip "Winta" James with his own label Overstand Entertainment. It was recorded primarily at the Marley family owned Tuff Gong studios, in Kingston, Jamaica .
A Matter of Time is anonced for June and is available for pre-order on May 18.