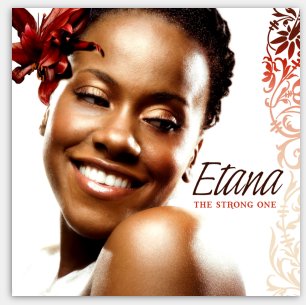 After launching Richie Spice, Anthony Cruz or Chuck Fender, Jamaican label 5th Element presents its new artist : Etana.

Born in Jamaica and raised in Miami, she met the 5th Element label crew in 2005 when she decided to come back to the place of her birth. She made her debuts with the hit Wrong Address in 2006 and Roots in 2007. Now, the time has finally come to release her first album : The Strong One. It's a 15 roots tracks set out on 17th June for VP records featuring productions by Dean Fraser, Robert Livingstone and Carl James to name just a few. It also includes her recent hits (Roots and Wrong Address) and a duet with Italian singjay Alborosie (Jah Blessings).

As she says about her music : "It is straight from the heart, straight from the soul, straight from the people and everyday life". Conscious female singers are rare in Reggae community and this soulful singer and songwriter is one to watch.
Video
Video: Etana - Wrong Address (5th Element - 2006)