This month, BB Seaton -an artist who has played a big part in reggae history- releases his anthology on his own label, Soul Beat records. After All This Time traces the solo career of this major singer and producer with 48 tracks recorded between 1972 and 1989 ! It gathers tunes such as Hard To Confess, Colour Is Not The Answer and No More Tribalism.
On this occasion, United Reggae team was bound to come back on to BB Seaton's career.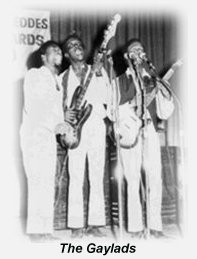 Harris "BB" Seaton is a main actor of the reggae scene. He used to be the lead singer of one the best Jamaican vocal trio, The Gaylads, but he also produced some of the best reggae artists as Ken Boothe and Delroy Wilson. Besides he worked as a musician, songwriter and A&R at Studio One, Tip Top records and Beverley's records and auditioned vocal groups like The Heptones, The Melodians, The Kingstonians or The Termites.
Born in 1944 in Kingston, he started singing and writing songs from his high school days, and grew up listening to American groups like the Platters, the Drifters, the Temptations and the Four Tops to name but a few. His artist name is indeed a tribute to his main reference the blues guitarist BB King.
After a couple of recordings for Coxsone in the early 60's, serious matters began in 1963 when BB Seaton created the vocal group The Gaylads, with Delano Stewart and Maurice Roberts. During 9 years they recorded a great amount of hits for Coxsone Dodd (Lady With The Red Dress On, You Should Never Do That…) then for Sonia Pottinger (A.B.C. Rocksteady, I Need Your Loving …), Leslie Kong, Lee Perry and Rupie Edwards.
At the end of 1968, Delano Stewart left the group to begin a solo career; he was replaced by Howard Barrett and later by Ricky Grant. After the death of Leslie Kong in 1971, BB Seaton began to work onto his own projects. He recorded singles with Ken Boothe, Pete Weston and Lloyd Charmers under the name of Conscious Minds mainly on his own label Soul Beat records created in 1969.
He also released songs of some of the best reggae artist like Delroy Wilson, Ken Boothe, The Melodians … and eventually left the group to begin a prolific solo career.
In 1972 he recorded his first solo single Accept My Apology (available on this anthology) which was an instant hit.
During this period BB Seaton really made his name as a solo artist with many hit singles and great albums from Thin Line Between Love & Hate (1973) to I'm Aware Of Love (1979), through Dancing Shoes (1974) and Colour Is Not The Answer (1976).
Today, he lives in England where he keeps recording albums (Reggae Land - 2006) and tries to relive the glory days of Jamaican music in releasing compilations like this one.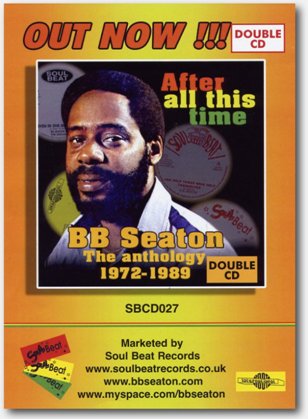 The better way to discover (or rediscover) one of the greatest Jamaican voice.