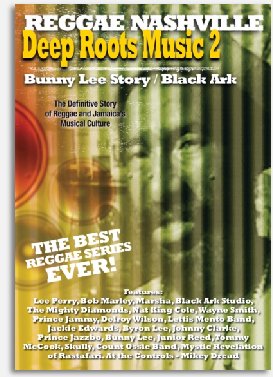 Deep Roots Music, 'the ultimate word on the history of reggae' has taken a long long time before being edited on DVD, but with the release this summer of the first volume, it was only natural that the second volume is scheduled for the 22th January 2008.

This DVD contains Part 3 The Bunny Lee Story and Part 4 Black Ark.
The opportunity to see on screen some of the greatest reggae artists such as Lee Perry, Bob Marley, Prince Jammy, Junior Reid, The Mighty Diamonds, and many more ...

While you are waiting the release of this second volume, we advise you to watch and rewatch the first volume.