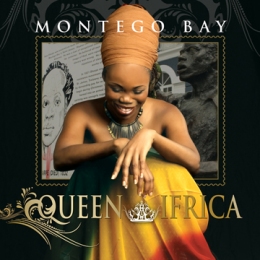 Queen Ifrica is back ! After a debut album titled Fyah Muma, released in 2006 on Tony Rebel's Flames Production label, the daughter of rocksteady legend Derrick Morgan returns with a second set called Montego Bay, to be released on VP Records in May 2009.
The Queen, known for delivering conscious lyrics typified by her hit Daddy (about incest) or Nah Rub (against skin bleaching), now presents the first single issued from her upcoming album. Called Far Away, the song, already a hit in Jamaica, shows a softer side to the singer, at the opposite of her usual fire-breathing commentary.
Awaiting more info about Montego Bay, we invite you to check out the mellow Far Away. Stay tuned!