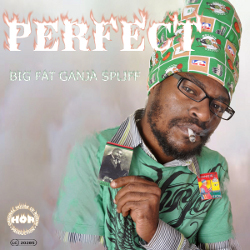 Following the recent release of his newest album, 'French Connection', the eclectic chanter from out of St. Ann, Perfect, returns with Big Fat Ganja Spliff, a piping hot single for well respected Austrian imprint, House of Riddim.
The tune features Perfect at his uncanny and inimitable best, channeling folk superstar Alanis Morissette's hit Hand In My Pocket in the tune's chorus. There aren't very many in Reggae today (or in any other genre, for that matter), who can make a tune like this work, but wonderfully it doesn't seem to even make Perfect take a pause.
Big Fat Ganja Spliff is available now digitally from House of Riddim.