Truckback Records in Kingston, Jamaica has announced that I-Octane and Slingshot Productions have recently completed shooting the video for the song Lose A Friend.
According to a press statement from Truckback, "the tune is now at #19 on the HYPE TV chart after two weeks and currently in rotation from New York to Tokyo not to mention a staple on Jamaica's influential dancehall party circuit and gaining momentum every day."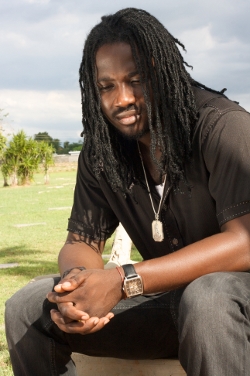 "Released on Truckback Records earlier this year, "Lose A Friend" benefits from the collective musical composition efforts of Truckback's Steve and Adrian Locke in cooperation with Nigel Staff. Mixed by Junior Linton of Arrows Production; and together with I-Octane's song writing, "Lose AFriend" is connecting with cultural and dancehall fans alike on its way to becoming a massive hit in the streets and on radio playlists worldwide. With the video expected to be complete in another week, I-Octane and Truckback Records are ready to take the song to a level rarely seen in cultural music. 'The tune just connect with people on so many levels,' according to
I-Octane. 'It is inspirational and also a way to remember loved ones. Both dancehall and cultural fans find something they love.'
Directed by Slingshot Production's Asha, the video casts Jigsy of Danger Zone Sound System in the role of the preacher and features members of Portmore, Jamaica's HQ Family. Asha's creative approach (which has already been tapped for videos by I-Octane, Kris Kelli, Jah Cure and Courtney John, among others) includes on location shots from Dove Cott Cemetary in Spanishtown as well as Kingston proper and also uses a green screen in order to implement Asha's unique vision for the video.
'We used a green screen,' says Asha, 'because while most of us have lost a friend or family member all that is left to remember them are photos. The green screen will allow us to recreate snapshots of the story using special FX technology.' To make this possible, photographer Damien Baddy of Look Yah Photos was on set throughout the shoot documenting the video. His photos will be used in the making of the video. With so much creativity and energy being put in, the video release for I-Octane's "Lose A Friend" is bound to win over the dancehall world and music fans everywhere. Stay tuned for more details about the video premier on HYPE TV which will be announced in the near future."
Video
Video: I-Octane - Lose A Friend