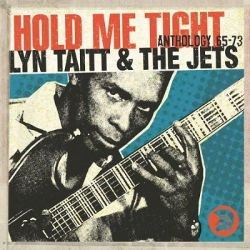 Lynn Taitt, the guitarist who sound-tracked the rocksteady era of the mid 1960s has passed away.
Born in Trinidad where he played the steel pan drums, Taitt's rhythmic guitar techniques formed the crisp backbone to thousands of recordings for producers including Coxsone Dodd, Duke Reid, and Bunny Lee.
Taitt had suffered from liver failure during the making of Stascha Bader's film Rocksteady: The Roots Of Reggae and was unable to lead the band who supplied the film's soundtrack. He was also the subject of Generoso Fierro's documentary Lynn Taitt: Rocksteady and a central part of Alex Beason's Lyric DVD film The Roots.
We offer our condolences to his family and friends and ask you to remember this giant of Caribbean music.