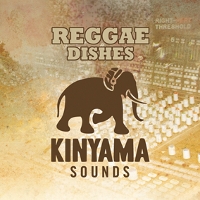 The Swiss reggae band Kinyama Sounds presents its first album called 'Reggae Dishes'. This is the result of 2 years of work with artists such as Jamaicans Prince Alla, Rod Taylor, Chezidek and Errol Organs, British MC Brother Culture, Swiss-Zambian hip hop singer Rootwords and French CharlyB.
A 16 track compilation featuring serious modern roots reggae riddims produced by the band, with pop, soul, jazz and hip hop influences.
Available on CD at their webshop. Soon out at all digital record stores.