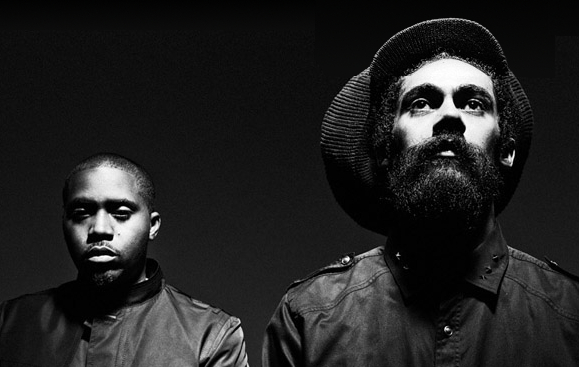 That's what we hope at least ! Distant Relatives, the long awaited new album from Nas and Damian Marley is finally due for release on April 20th. We have, of course, heard various dates for this album, over the past year, so we hope this date will be correct !
What is confirmed for now, is that the first official single will be released on February 23rd. It's called As We Enter and is based on Ethiopian musician Mulatu Astatke's beautiful « Yegelle Tezeta ». The second one, Strong Will Continue, is being streamed on their official site. However, it's not exactly the same version that's been on the Internet for a while.
« What we're about to do right now is go back. Back to a time when rap's greatest hits were created in basement soundrooms, not corporate boardrooms. When dancehall and hip hop music was all about moving the crowd not "moving units. » explained Damian and Nas on their album official site.
The mysterious Distant Relatives project was born after Nas and Damian Marley's first collaboration, the huge hit Road To Zion. It seems that Damian's brother Stephen produced several tracks on the new album and there will be many guests in attendance.
More info soon, stay tuned !