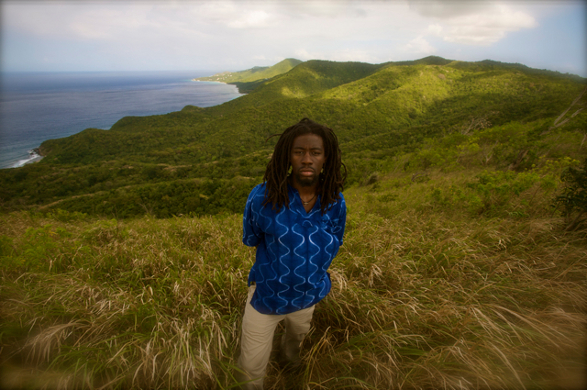 Typically known as the dominant label on the Virgin Island Reggae scene, known for working with the likes of Midnite, Tuff Lion, NiyoRah and Dezarie amongst others, the always welcomed I Grade Records from Laurent 'Tippy' Alfred is apparently branching out and broadening its horizons in 2010 with a most unexpected release from a most unexpected source. Toussaint is a name which hopefully is familiar to most Reggae fans as one belonging to the great freedom fighter of the Haitian Revolution and the mantle now is taken up by the latest artist coming from I Grade Records, the US born Toussaint [The Liberator].
Toussaint's history reads like a nomadic wanderer of vibes, having gone from a background in Soul, R&B and Hip-Hop and performing actively in those styles for nearly a decade before bringing his very nice, heavy and cool vocals and linking with the venerable I Grade Records to sing Reggae music. Not surprisingly the label already has the strong first single for Toussaint, the inspirational 'Be You', up and running and along with a forthcoming video, the single is set to be released to etailers across the globe via Zojak Worldwide on April 20.
Furthermore, fans can look forward to a full album release for Toussaint, his debut, from I Grade Records later this year, "Roots In A Modern Time", reportedly set to drop in June.