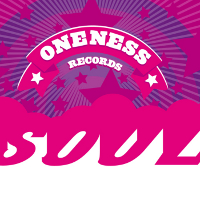 Fans are now hopefully familiar with the German label, Oneness Records, as earlier this year they released what is certain to be one of the finest albums of 2010 in 'Long Journey' from the Great Naptali, an impressive young singer/chanter from out of Clarendon, Jamaica. The label now makes its return to the big stage with their latest release, the 'Soul Riddim', which Oneness now releases digitally in album form.
Joining Naptali (who checks in alongside Arofat on Grandma) are big names such as Lutan Fyah, Capleton, Luciano and Mark Wonder with Natural Black; and there're also impressive efforts from lesser known artists and up and comers like Singing U, Raymond Wright, Peter Tosh's nephew Edge Michael and the outstanding young German singer, Sara Lugo.
The sweet sweet 'Soul Riddim' from Oneness Records was recently released and is available at etailers worldwide, right now.