Here's essential reissues for those who missed the original ones or those who weren't born !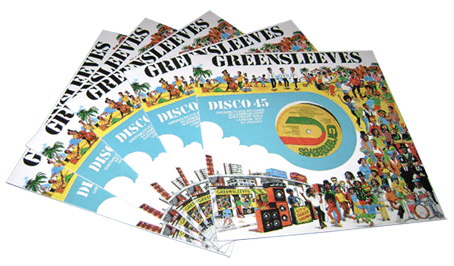 Greensleeves Records presents six classic 12'' as Michael Prophet's Cassandra and Gunman released in 1981, Barrington Levy's Mary Long Tongue and Look Youthman released in 1980 or Tristan Palmer's Joker Smoker released in 1982 to name a few. All those 12'' are available in the original iconic Greensleeves disco bags by famous Tony McDermott designer.

GRED1 - Wailing Souls - War (feat. Ranking Trevor) / Jah Give Us Life
GRED35 - Barrington Levy - Mary Long Tongue / Look Youthman
GRED57 - Ranking Dread - Love A Dub / Dub A Dub
GRED59 - Michael Prophet - Gunman / Cassandra
GRED93 - Tristan Palmer - Joker Smoker / Loafer Smoker
GRED119 - Yellowman - Zungguzungguguzungguzeng / Who Can Make The Dance Ram?