Trojan Records are to bring out a new series of strictly limited edition, rare and previously unreleased recordings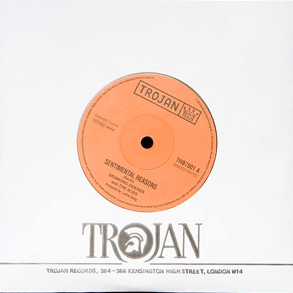 on heavyweight 7" vinyl, in numbered classic Trojan sleeves.
The first release is to be Desmond Dekker & the Aces' double-header, Sentimental Reasons B/W Sugar and Spice, recorded late in 1968 for Leslie Kong's Beverley's Records months before he achieved international success with the Israelites.
Copies of this and the other releases as they happen will be exclusive to their brand new online store and limited to 250 copies only!