Fans can certainly look forward to welcoming back long-tenured singer, Sadiki, this year as the well respected artist returns with his brand new album, 'Lifeline'.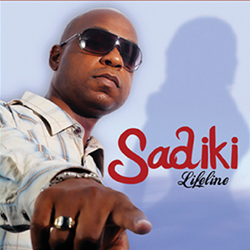 An album from Sadiki would be big enough news to get his fans up and motivated to pick up the project, but this most recent release definitely comes with a bit of added attraction in the form of the fact that it was produced by one of the most respected labels in Reggae music today, Joe Fraser Records. If the label can do anything, it's a mix of beautiful Lover's Rock, which is exactly what makes up the balance of 'Lifeline'.
Much of the material seems to be new and fresh for the moment, but already, Sadiki's remake of Nigerian Reggae star, 2face Idibia's big hit tune, African Queen, has already generated quite a bit of response ahead of the album, as has Makeup Sex (over Joe Fraser's big Expressions of Love Riddim) and other highlights from 'Lifeline' include - Best Life, the album's title track and Hold Me Tight.
This is a very solid release from a singer who, although he may not get his just due (at least not outside of Japan), certainly has amassed quite the loyal and passionate following, all of whom are certain to enjoy his new album, 'Lifeline', which is already available digitally on etailers everywhere via Joe Fraser Records and Zojak Worldwide.