While it remains to be seen if his long delayed trial will actually kick off this month as planned, what seems far more certain is that Jamaican Reggae & Dancehall superstar, Buju Banton, is set to release a brand new album through his very own Gargamel Music imprint, 'Before The Dawn'.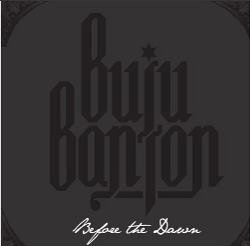 The timing of the album is somewhat interesting as it also coincides with his trial in America on drug charges and it also happens to come just a year after releasing the very well received 'Rasta Got Soul' album.
The still incarcerated artist reportedly was very involved in the compiling of the tracks that make up this album which were all, obviously, voiced prior to his legal woes. Still, by checking in at just ten songs in full and being just a year after his last studio album (which is very un Buju-like), 'Before The Dawn' definitely has the feel of being hurried and rushed together by the label. Although fans have seemingly reacted quite well to the early pre-release Innocent.
Regardless of the outcome of his trial, Buju Banton and Gargamel Music are set to release 'Before The Dawn' on September 28 on both digital and CD formats.