After three days of negotiations the jurors at Buju Banton's trial for conspiracy to purchase and distribute cocaine have failed to reach a verdict.
At 9.52 am Jamaican time yesterday the Jamaica Observer, the only Jamaican publication with a reporter on the ground at Sam M Gibbons Court in Tampa Florida, published on its website and Twitter page that the jury was split down the middle as to Banton's guilt or innocence. At 2.37pm the Observer reported that a verdict could not be reached.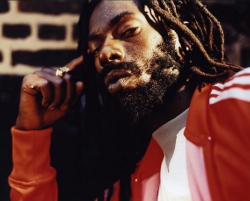 United States Judge Tim Moody ruled a mistrial then announced that a new trial would begin in December.
On Friday Buju's case became the sixth biggest trending topic on Twitter and the micro-blogging site was awash with rumours that the case had ended in both innocent and guilty verdicts.
Fans flew into to Tampa over the weekend from New York, Los Angeles and Jamaica to fast, pray and show support for Buju. A group of Rasta elders took up residence at his Gargamel studios on Carlisle Avenue to chant for his freedom.
Buju was offered a plea bargain for a two year sentence but risked life imprisonment and hefty fines to plead his innocence. Banton's co-defendants, Ian Thomas and James Mack, both pled guilty to their charges and will be sentenced in November.
A transcript of Buju's recorded phone conversations with Thomas, an unidentified male, and an undercover police detective has been published at http://www.tampabay.com/specials/2010/PDFs/banton.pdf.
Meanwhile Bounty Killer was granted $500,000 bail in his assault case and ordered to return to court on November 9th.
During his time in prison Buju finished recording his Before The Dawn album, due for release today, September 28th.