After releasing Pablo Moses' latest album 'The Rebirth' in April, followed by its dub version, French label Grounded Music is reissuing his early albums.
'Revolutionary Dream' is an anthem of Jamaican music that has been reissued many times. It was originally released in 1975 with some of the best musicians such as Horsemouth Wallace, Geoffrey Chung, Clive Hunt, Robert Lynn, Vin Gordon, Dirty Harry, Tommy McCook, Bongo Herman and many more. The album includes masterpieces such as the great Give I Fe I Name and also I Love I Bring - not forgetting the excellent Revolutionary Dream and We Should Be In Angola. This new remastered reissue also includes 3 bonus dub versions.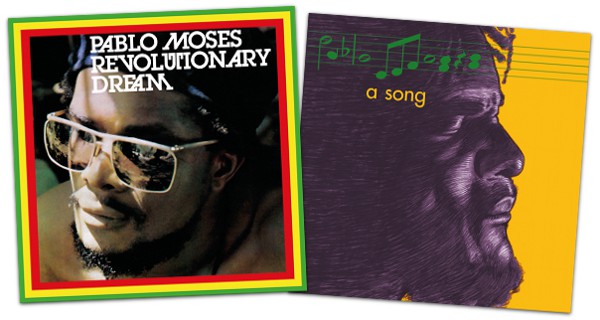 'A Song' is Pablo's second album. It was released by Island Records 6 years after 'Revolutionary Dream' and also produced by Geoffrey Chung with musicians such as Sly and Robbie, Cedric Brooks, Dean Frazer, Judy Mowatt and Rita Marley. Even if this second album is a notch below its first effort it includes the great A Song, Dubbing Is A Must but also Music Is My Desire and Protect I. For this reissue, Grounded Music also added 2 bonus dub versions as well as a 12" version of Dubbing Is A Must.
Both albums were reissued on October 1st.