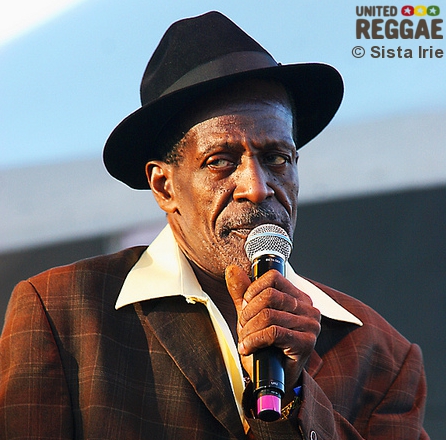 Jamaican reggae legend Gregory Isaacs died at his London house after a battle with lung cancer. He was 59 years old. According to BBC Caribbean, the Cool Ruler passed away peacefully, "surrounded by three of his eleven children and his wife Linda Isaacs".

The reggae community has lost one of the uniques voices out of Jamaica. The whole United Reggae team feel sad and all our thoughts go to his wife and children. Rest In Peace Cool Ruler.

Gregory Anthony Isaacs was born in Kingston Jamaica on the 15th July 1950. He started out as an electrician and cabinet maker. He began his career recording for producer Winston Sinclair, in the late sixties. He formed his first group in 1969, a trio called The Concords. The group didn't find success, so Gregory decided to work as a solo artist. To gain artistic freedom and financial control of his own work, he launched, in the mid seventies, his own label : the legendary African Museum, still producing reggae nowadays. Meanwhile, he continued to record for others (GG's, Trojan, DEB, Charisma, Tad's, Jammys…). His first success album was Love is Overdue (1973) followed two years later by In Person. Then came Cool Ruler (1978) and Soon Forward (1979). Four years later, he produced Night Nurse, which was a massive international success. During the 80's, several albums followed in both lovers and rootsy styles. His final album was released in 2008: Brand New Me, on African Museum.