A few years back with the arrival on the big stage of Reggae music of artists such as Queen Omega, Khari Kill and others, Reggae from out of the home of Soca, Trinidad, was going quite nicely.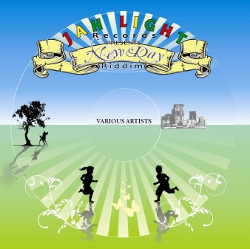 A few years on and while it seems things have slowed down just a bit, there're still very interesting occurrences, and one of the most recent would definitely be the New Day Riddim from up and coming Trini Reggae label, JahLight Records. This smooth Roots riddim is now set to be released to the rest of the world very shortly.
Appearing on the New Day Riddim are veteran Trini artists such as Mr. Royal [formerly Royal Dainties], King Solomon, Ras Pilot and Gounzman whose tune on the riddim, What Monkey See, was reportedly quite the local hit in Trinidad.
Listen to a quick sample of the New Day Riddim courtesy of JahLight Records and then pick up the full edition when it drops on etailers everywhere, December 7.