One of the greatest producers of contemporary reggae music – Frenchie – has set up a new label for roots and steppers. The new imprint is named Calabash and will only put out 10 inches.
The first four releases are lethal remixes of Jah Mason, Alborosie, Luciano and Yami Bolo produced by Russ Disciples. Frenchie himself sat in the executive chair.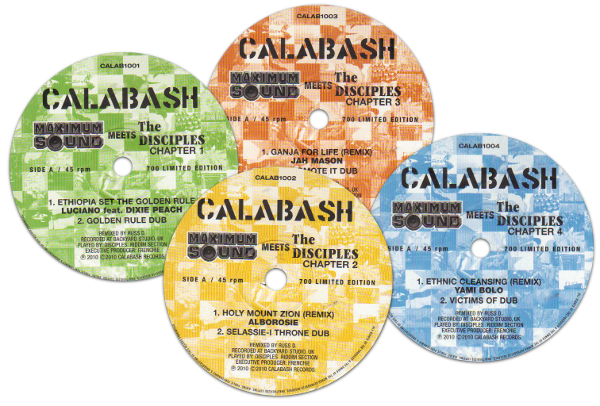 − I tried to give him [Russ D] some guidance on how I wanted the riddim to sound. He is one of the best UK steppers musicians/producers today and as I've known his brother Lol Bell-Brown for years we made the link, told us Frenchie, and continues:
− I've always thought that a lot of those UK roots productions had great riddims, but the vocals are sometimes not quite up to the standard of the music.
The first four releases are limited to 700 copies each. There will be more releases next year, mainly remixed by Russ D and some other producers in the same genre.
− I might do some myself as well, but it's a different branch basically from my Maximum Sound imprint.