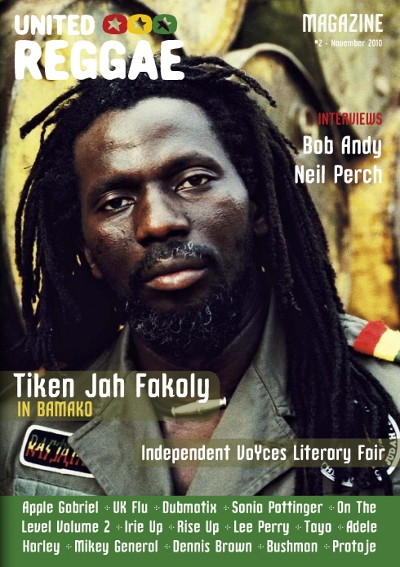 You can now enjoy the free pdf version packed with most of United Reggae content from November.
Leaf through or download it now!
In this second issue, you will find interviews from Tiken Jah Fakoly in Bamako, Bob Andy, Neil Perch, a report about Independant VoYces Literary Fair, albums reviews and news about Apple Gabriel, Luciano, Natural Black, Rise Up, Dennis Brown, Sonia Pottinger, Protoje and many more.