Back in October the worldwide Reggae community lost one of its greatest champions of all time, the legendary 'Cool Ruler', Gregory Anthony Isaacs and while, collectively, the masses sang the praises of the incomparable vocalist, the most active Irie Ites Records from out of France, has taken its tribute to a higher level.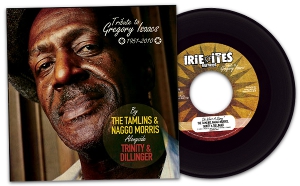 The label has joined together the likes of The Tamlins, Naggo Norris, Trinity and Dillinger to pay respects to Isaacs across a riddim which made its name backing an Isaacs tue of the same name the Soon Forward.
This very special project is releasing quite differently. Only 500 [individually numbered] 7" copies will be made available, making it definitely one for the hardcore collectors. Everyone else can be sure to check it out digitally as well coming later this month.