After dealing with the likes of The Commodores and Phil Collins, surely it can come to no surprise that the Dancehall's reigning most inventive, creative and 'envelope-pushing' of DJ's, Busy Signal, is at it again but this time he's tapping into a far more familiar source . . . Although he's doing so with arguably his strangest piece to date. The Donovan Germain and Penthouse Records produced Tempted To Touch is the very popular song of Reggae legend and the coolest man in the world Beres Hammond from ~1990 and the big and bad Busy Signal simply sings it. He sings it just like Beres sang it two decades ago, making this most unusual move even more unusual!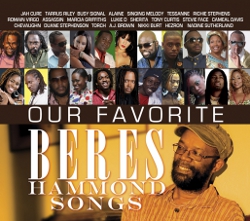 The song is reportedly a part of two forthcoming projects: One being 'Our Favourite Beres Hammond Songs' which is an album from Penthouse featuring a variety of artists (such as Busy, Tarrus Riley and Jah Cure) singing songs of the legend. Also, Busy is looking at his own next album (already) 'Busy For Lovers' which is being worked on by both Penthouse and Busy's homebase, Shane Brown's Jukeboxx Records.
Busy Signal continues to ignore the definition of 'status quo' and thrive on being the standout and the one willing to take chances and because of it, Dancehall is certainly a much more fun place to be.