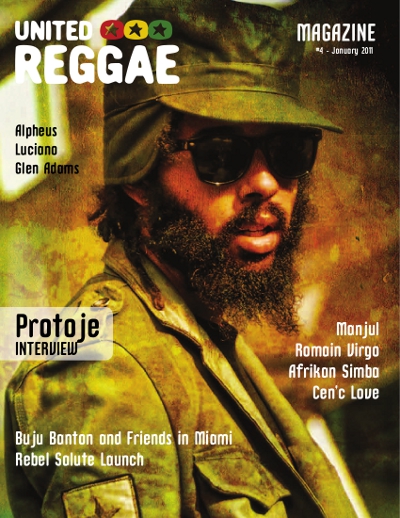 You can now enjoy the free pdf version packed with most of United Reggae content from January.
Leaf through or download it now!
In this fourth issue, you will find an exclusive interview from Protoje and also Romain Virgo, Afrikan Simba, Cen'C Love and Manjul interviews, photos from Buju Banton in Miami and Rebel Salute Launch, albums reviews and news about Luciano, Glen Adams, Alpheus, Dennis Brown, Bushman, Best of 2010, Maikal X, Gyptian, Lutan Fyah, Midnite, Little Roy, Etana, Copper Cat and many more.