Henry "Sadiki" Buckley Junior has been a busy renaissance man lately. As well as releasing two albums, the lovers rock set 'Lifeline' and the Delly Ranks combo 'Fi Di Dancehall' he's also been in the producer's chair - working on a new project.
That project is one other than the first full length album for foundation ska veteran Eric "Monty" Morris. It's titled 'The Living Legends Collection' and comprises reworkings of classic Morris recordings such as Penny Reel, Sammy Dead, Strongman Sampson, and Oil in My Lamp. The first single, released on March 1st, is a recut of Morris' Into My Beautiful Garden, which you can sample here.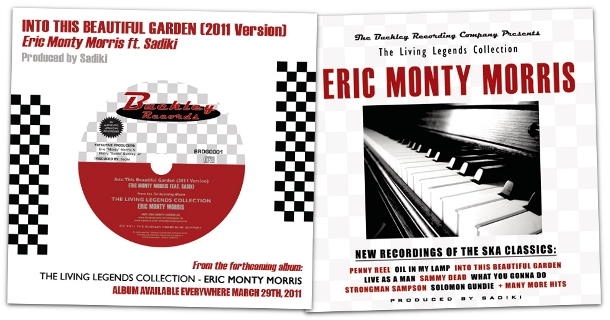 Buckley recorded, mixed and produced Morris (who, wearing yet another hat, Sadiki manages). Residing for much of his career in the USA where ska is viewed by the young as a homegrown invention Sadiki is very keen to bring back the beat as a Jamaican concern. "My hope for this release is that it helps to not only kick-start the fourth wave of the Ska music genre, but that it also helps to put some of the spotlight back upon traditional Ska music."
'The Living Legends Collection' is out on 29th March 2011.