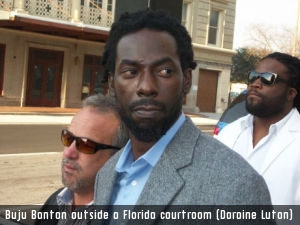 The news Buju Banton fans have been dreading has come to pass. A jury has found Buju Banton on three charges at the Sam M Gibbons Federal Court in Tampa, Florida.
The charges are:
- conspiracy to possess with intent to distribute five or more kilogrammes of cocaine
- possession of a firearm in furtherance of a drug-trafficking offence
- using the wires to facilitate a drug-trafficking offence.
He was acquitted of attempted possession with the intent to distribute cocaine.
According to the Jamaica Observer, who have reported on location throughout both this trial and the previous mistrial, "Many of the artiste's supporters left the courtroom crying. He has been detained and has had his bail revoked."

Buju's attorney David Oscar Markus is intending to appeal the verdict.