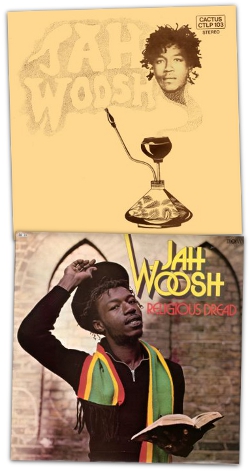 The Kingston deejay Neville Beckford AKA Jah Woosh passed away on 20th February 2011 aged 58. The cause of his death is currently unknown.
After gaining notoriety on Prince Lloyd's sound system, he released his eponymous first album for Rupie Edwards in 1974. A string of successful LPs followed, although he never crossed over into the non reggae market like U Roy, Dillinger and Big Youth.
Relocating to the UK at the end of the decade he joined the Adrian Sherwood collective Creation Rebel. He would also reissue great material from Reggae George, Bim Sherman, Freddie McKay and many more on his Original Music label.
A true legend of Jamaican music, he will be much missed.