The 'hidden weapon' of Tiger Records, the impressive French born Bazil, returns with another big single for the label, Don't You Stop.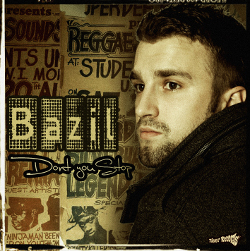 The inspirational and uplifting tune channels through over an impressive CRISP backing track [which is apparently called the Richings Riddim].
"Don't you stop
Stick to your dream and ambitions
Stand firm, til you reach the top
There ain't no giving up now"
The tune is reportedly the first in a line expected to come from a full length Bazil album later in 2011 from Tiger Records called 'Stand Up Strong'. Until then, however, fans can pick up Don't You Stop exclusively at the official website of Tiger Records, right now.