It is 20 years since the last One Love Peace festival was held in the UK and now to celebrate the life and times of Bob Marley on the 30th anniversary of his death it returns to the Wembley Arena on Sunday 31st July.
This all-day festival at Wembley Arena will commemorate Bob Marley's untimely passing in 1981 aged just 36, and pay homage to his musical legacy with a series of themed sets from a host of international superstars.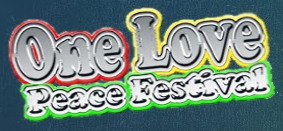 Legendary rap star and global icon Busta Rhymes will headline the event in a UK festival exclusive, bringing a Hip-Hop climax to the Caribbean infused concert, performing explosive hits from an animated career that has spanned over two decades. Busta will be joined by Grammy-award-winning superstars Shaggy and Sean Paul and man of the moment Gyptian, as well as roots royalty Aswad, in an unprecedented music showcase this summer. Other artists performing at the all-day festival include John Holt, The Abyssinians, Third World, Natty King, Jamaican born DJ Trinity, Etana and Wayne Wade appearing in the UK for the first time. The event will also be interspersed with motivational talks from community leaders and anti-crime activists as part of an ongoing peace initiative.
The biggest highlight for reggae fans however must be the appearance of Marley's son Ky Mani Marley who will be performing a selection of his father's greatest hits including No Woman, No Cry and One Love. Ky Mani, who bares a striking visual and vocal resemblance to his father, has previously released critically acclaimed reggae albums including 'Like Father Like Son' and tribute track Dear Dad.
Ky-Mani had to say of the event: "I feel blessed to be part of The One Love Peace Festival. It is with great pride that I will pay homage to my father, Bob Marley, with some of his best loved songs. The festival's message of peace is a noble cause that I hold very dear to my heart and one that my father would have applauded.
It is in giving truthfully of oneself, selflessly to benefit others that the soul finds satisfaction and great delight. London I'm coming to give you all that I've got with my music...past to present...it is my Destiny. The festival will be unforgettable to all of us who are present... Mystical proportions. 30 years after my father's passing and his legacy still lives on. One Love."
It is hoped that the One Love Peace Festival, which was inspired by Jamaica's ONE LOVE PEACE CONCERT held in Kingston in 1978 where Bob Marley famously united opposing leaders on stage to bring an end to the country's political civil war, can strike accord with today's youth to end similar gang and community disputes and help reaffirm the 'Throw away your Guns, Throw away your Knives' ideals to help mend "Broken Britain".
The festival also aims to reach out internationally with the One Love organization donating part of the proceeds from the 2011 festival to the Trench Town Development Association to aid the construction of a school, clinic and computer centre in Bob Marley's hometown.
Event organiser Dexter Ricketts commented: "We are honoured to be staging another One Love Peace Festival in a landmark year which marks 30 years since the passing of Reggae legend Bob Marley. For us the event is all about raising multi-cultural awareness and tolerance through the powerful medium of music. We hope that the One Love Peace Festival will act as a catalyst for change in Broken Britain by filling the capital with good vibes."
Tickets are now on sale and are available from Wembley Box office, ticketmaster.co.uk, seetickets.com, ticketline.co.uk, gigantic.com with prices starting at £35.