The Garance Reggae Festival is now in its twentieth year and after the success of last years move to Bagnols-sur-Cèze, having spent the previous 18years in Paris, it will be returning to the Park Arthur Rimbaud, from 27th till 30th July 2011.
More than 35 000 festival-goers attended last year, putting Garance up there on the map as one of the top international festivals and this year hopes to maintain that with what is over the four days shaping up to be one of the best line-ups of concerts and sound-systems ever.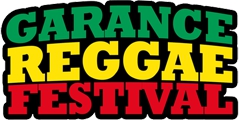 Already booked to appear are classic Jamaican artists Burning Spear and Jimmy Cliff along with a special "Studio One Revue" with a selection of renowned singers' and deejays including King Stitt, Prince Jazzbo, Dillinger, Willie Williams, Dawn Penn, Winston Francis, Lone Ranger, Alpheus, Jim Brown, Carlton Livingston with French sound system Soul Stereo. There are also confirmed appearances from the outspoken Tiken Jah Fakoly, originally from the Ivory Coast though now living in exile in Mali due to his powerful musical messages against many corrupt and unjust African governments. From St Croix in the Virgin Islands come the Midnite band, who are touring Argentina in May and appearing at Sierra Nevada World Music Festival in June, French group Danakil who have been plying their trade since 2009 and now have over 300 concerts under their belts, plus Iration Steppas (feat. M8ki Banton and YT), Carl Meeks, Sandeeno, Jahtari, Hughie Issachar, OBF and finally Blackboard Jungle.
Not to be outdone over in Dub Station Corner there will be a set from legendary King Jammy's and appearing in France for the first time all the way from Japan the Mighty Massa.
With more artists sure to be announced this is going to be one of the big events of the summer. Four day tickets are now on sale at the 89€ available from most box office networks.