One of Reggae's most legendary crooners, the great Beres Hammond, is honoured by the venerable Penthouse Records and a large collective of his peers and admirers alike on the forthcoming 'Our Favourite Beres Hammond Songs'.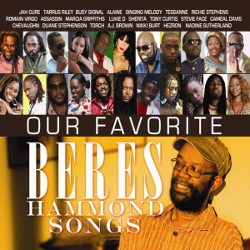 This big double-disc project is set to have full on and straight forward covers of some of Hammond's biggest hits to date from, likewise, some of the biggest names of all kinds Reggae has to offer.
Earlier this year, one of the Dancehall's most inventive stars, Busy Signal, tackled 'Tempted To Touch' as the very first single from this project and Busy is joined by a stellar cast which features the likes of Jah Cure, Tarrus Riley, Alaine, Romain Virgo, Nadine Sutherland, Marcia Griffiths and even Beres Hammond, himself.
The most interesting 'Our Favourite Beres Hammond Songs' is set to release by VP Records on April 26th.