If you missed out the Carnival season in Trinidad this year, a chunk of the biggest hits of its greatest star for 2011 is now available as certified Soca Supernova, Machel Montano, releases his new album for the season (and his 35th to date!), the fittingly titled 'The Return'.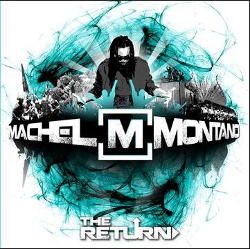 Montano was largely absent from the 2010 season, preferring to let the light shine on younger stars and members from his camp (such as Patrice Roberts), but he didn't repeat the disappearing act this year and, instead, had arguably the most dominant year of his career.
Machel Montano hauled in both his fourth career Road March [The season's most popular song] and his very first ever Soca Monarch title with the same song, Advantage, which is on the album. It is joined by big tunes such as So High [A.O.A], Coming Again, Spin Class and others.
Diversify your listening landscape and check out 'The Return' from Machel Montano which is currently available around the world through Ruf Rex Productions.