After critical success with his 'United States Of Africa' and 'Write My Name' albums in 2010 Luciano is back with what could be yet another impressive long playing release.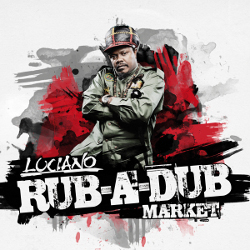 He continues the trend for working with non-Jamaican producers, using Austrian production house IrieVibrations - who put out Perfect's stellar second album 'Born Dead With Life' in 2008.
'Rub-A-Dub Market' features new songs alongside previous IrieVibrations rhythm releases (the Work Off, Love Bird and Caribbean rhythms).
The label has also recorded an album with Anthony B in Jamaica at Anchor studios (see studio session video below) alongside one from Konshens – both slated to be issued this year.
Listen to the title track and Only You Jah from the album out on June 10.