Alborosie has a new album cooking, an album that is said to take reggae a step further.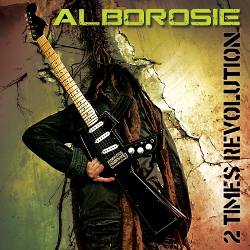 '2 Times Revolution' is the name and the press release states that he doesn't think of himself as doing reggae anymore. He says he is doing "Jahspel", which is told to be a form of gospel music.
Last year Pupa Albo put out an essential duets compilation, an inspired dub album and the awesome Rudie Don't Fear on John John's Zion Gate riddim. He also had time to produce The Tamlins comeback album 'Re-birth'.
On top of these he obviously managed to record '2 Times Revolution', an album that comprises 16 tunes and scheduled for release on June 21.
According to the press material he has played most of the instruments and produced most of the album – just like he did on last year's dub effort.
The first promising tune of the album – Respect – features veteran waterhouse singer Junior Reid, with whom Alborosie cut the lethal Kingston Town Remix a few years back.