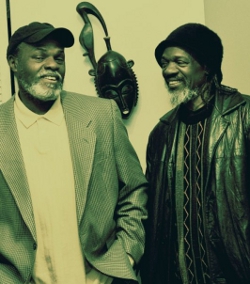 The harmony group Tetrack who worked with Augustus Pablo in the 1970s and 1980s are back with a new album 'Unfinished Business', scheduled for release in autumn of this year.
Recorded at Carlton Hines and his brothers' own Artistic Studio Kingston Jamaica, with promotional assistance from Clive Chin, this set could be one of the most highly anticipated returns of 2011.
While you wait for the album, here's the first single Dread Out Deh, featuring David Madden on trumpet, available now.